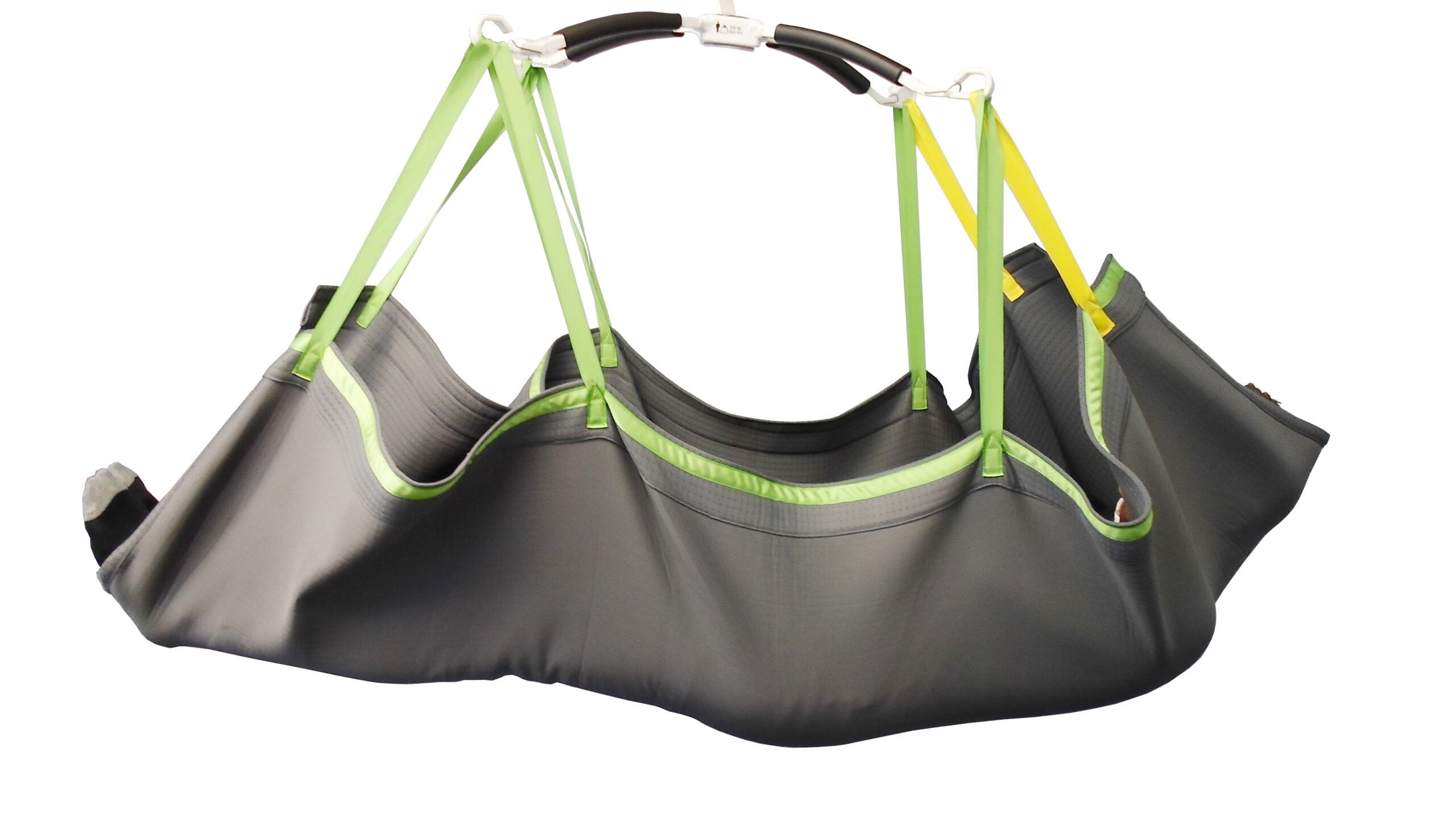 Positioning Sling
The positioning sling is a positioning sling for repositioning and horizontal transfer. The sling provides the opportunity for excellent care, and at the same time a safe and comfortable transfer for the patient.
The sling is available in two different materials, polyester and ventilated polyester. The ventilated material is more gentle on the patient´s skin, offers airflow and breathability and is designed to wick away moisture from the patient´s skin. The breathability of the sling material allows it to be left behind the patient for short periods of time.
The XL version is suitable for bariatric clients.
| Product Name | Size | Reusable / SPU | Material | Article Number |
| --- | --- | --- | --- | --- |
| Positioning Sling, Standard | Medium | Reusable | Polyester | NSB-401-S |
| Positioning Sling, Standard | Medium | Reusable | Ventilated Polyester | NSB-401-ST |
| Positioning Sling (Bariatric) | Large | Reusable | Ventilated Polyester | NSB-410-ST-L |
| Positioning Sling (Bariatric) | XLarge | Reusable | Ventilated Polyester | NSB-410-ST-XL |
| Positioning Sling Soft | Medium | Reusable | Soft Air Mesh | NSB-451-S |
| Positioning Sling Disposable | Medium | Single Patient Use | Polyester/Cotton | NSB-451-U |